It's no secret that social media can be an absolute goldmine for B2B lead generation. With over 3bn people using social media around the world, it's only logical that your potential customers exist in some capacity on most, if not all, of the platforms out there.
But some marketers still think of social media as a B2C company's game. As early adopters of the platform, B2C brands began to understand that the key to a successful social strategy is being human, authentic and making genuine connections with your target audience.
Well, the same is true for the B2B approach. Behind every business are real people: it's time to make solid connections with them.
We've rounded up the top mistakes B2B businesses make on social media, and how you can do it better.
1. Thinking of Social Media as a Direct Response Sales Tool
Certain B2C companies – think fashion, beauty – offer impulse purchases driven by lustful desire. This is why they can tempt customers with attractive seasonal offers, countdowns or just awesome photography: they're appealing to consumers' hearts, not heads.
B2B success depends on a longer-term strategy, focused on providing solutions to problems. Whitepapers, webinars, thought leadership blogs and videos will impart your wisdom and position you as an authority on your subject, helping to build your name in your industry. While this won't lead to instant purchases, you'll be building an engaged audience who may convert later down the line.
B2B products and services are typically layered and more complex than B2C products or services. A B2B prospect requires more convincing than a B2C customer, and so the relationships take time to build and nurture. It's important to play the long game as a B2B company: don't expect miracles in minutes!
Social media reaches B2B decision-makers. 84% of C-level and VP-level buyers are influenced by social media when purchasing.

IDG
2. Not Using Gated Content
This is a no-brainer for your social and content marketing strategy.
If you share valuable resources without getting anything in return, you're missing a trick!
What's gated content?
It's any content that lives behind a form – so readers will need to provide a piece of information to access the content. You can run Lead Generation Ads on Facebook, or create bespoke landing pages to capture email addresses.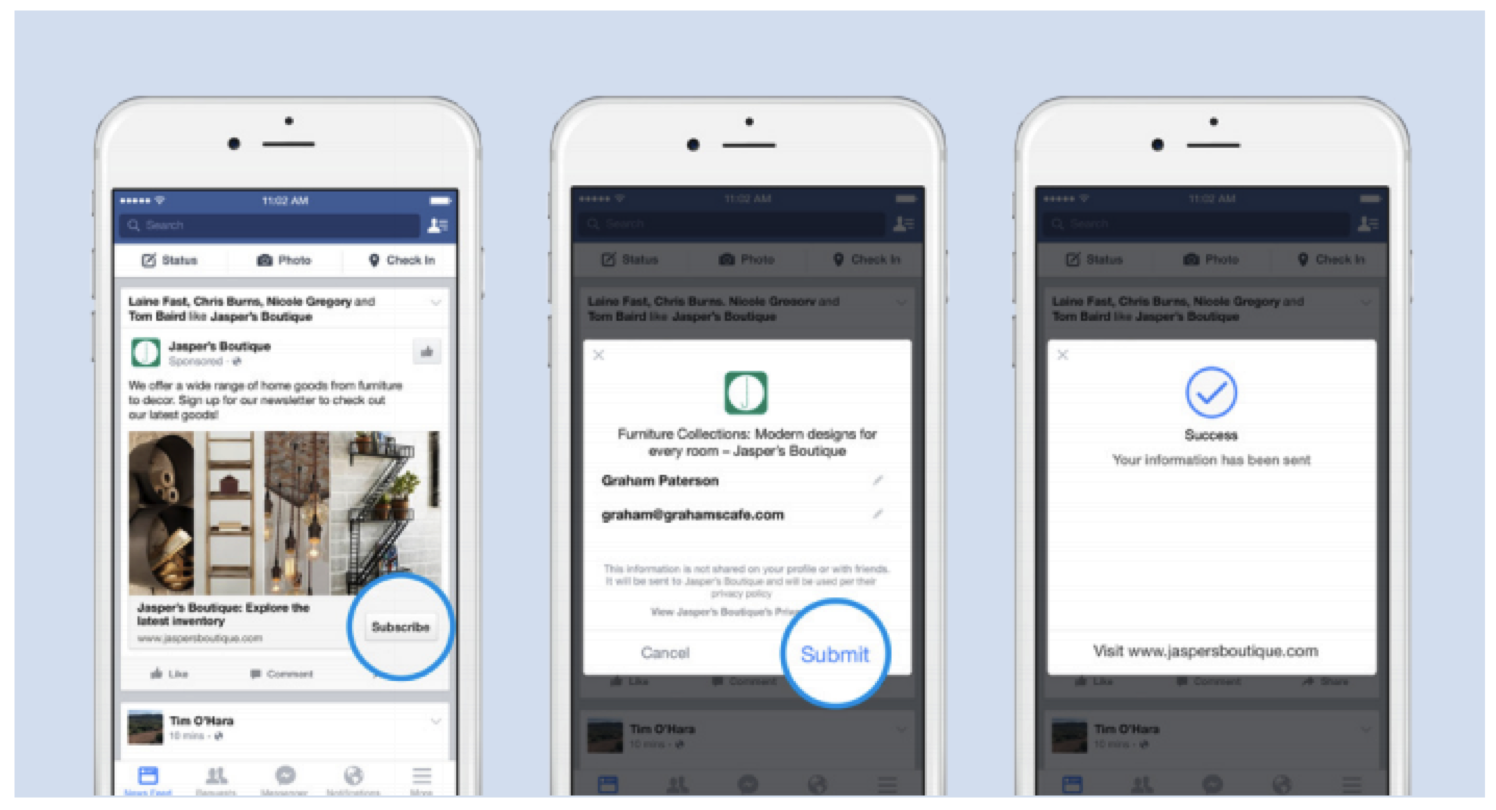 3. Failing to Use a Social Media Tool to Automate Your Efforts
Social media marketing can be really time-consuming. So having a tool that helps you manage it is essential. Just think – you can focus on creating awesome content, instead of worrying about when to post it all.
SmarterQueue is the #1 social media scheduling tool for B2B brands. It helps you publish, schedule, curate, analyse and listen across all your social platforms: Facebook, Twitter, LinkedIn, Instagram and Pinterest – automatically recycling your evergreen content and even automatically importing your latest blog posts to your social channels.
Sign up for a 30-day free trial today to see how it could work for your business!
4. Not Being Consistent
Consistency is key to deliver a strong brand message: not only in terms of your tone of voice, but in the frequency of your posts, and scheduled activities across social channels.
SmarterQueue allows you to create a weekly Posting Plan with specific Timeslots for certain types of content (Categories). All you need to do is add content to each Category, and SmarterQueue takes care of the publishing for you.
Having regular content slots not only helps you plan your content calendar effectively, but also gives audiences something to look forward to each week.
It's worthwhile remembering to check in regularly with your communities to engage with them and show your appreciation.
5. Valuing Vanity Metrics Over Engagement
Are you focused on reach or follower count over engagement? It's vital to value engagement and relationship-building as a B2B company. Don't neglect your loyal followers by focusing on attracting new prospects. Creating a dialogue shows you're invested in your existing connections.
Set aside time each week to engage with your communities. Take part in Twitter chats – or start your own. Host webinars or start a Facebook Group.
6. Measuring the Wrong Metrics for Social Media ROI
Building on point #5 – have a lot of followers? Great! Now, it's how you convert them into customers. Lead generation is the first step to nurture prospects through your sales funnel.
Facebook Ads with Facebook Pixel – Ensure you've added the Facebook Pixel to your website's key pages to see how many people interacted with your Facebook ads and which ads led to conversions
Google Analytics – Add UTM parameters to your social media ads' URL to find out how much traffic and conversions your social media marketing efforts are generating
7. Endless Self-Promotion
Social media is a two-way street: while you may want to be shouting about your brand from the rooftops, you need to strike a balance, by creating quality content marketing that doesn't scream 'ad'.
Here are some themes that will allow you to provide educational content for your audience, in the form of whitepapers, videos, webinars, blog articles, podcasts or downloads:
The latest trends in [industry]
Stats in [industry] and what this means the year ahead
Case studies
How to solve [X]
Best in class examples
Interviews
In-depth strategy guides
Free [X] template
Video Tutorials
8. Not Using Influencers
91% of B2B transactions are influenced by word of mouth recommendations.

LinkedIn
The average purchase size in B2B is typically much bigger than in B2C, so referrals and recommendations are vital. Consider ramping up efforts in your influencer marketing, referral or partner programmes to maximise the share of voice you achieve.
9. Forgetting A/B Testing
Think A/B testing is only for ads? Think again.
SmarterQueue allows you to create Variations of your organic social posts, and report on which copy or media version performed the best.
Here's a quick video explainer:
10. Not Making Data-Driven Decisions
Make sure to check in regularly with your analytics, to test what resonates with your audience. Check your A/B tests' results with SmarterQueue's powerful analytics, which also allow you to compare Evergreen posts per cycle, the popularity of Categories, your best posting times, competitor stats, and more. You can then use those insights to optimise your social and content strategy to drive more leads for your B2B business.
Time for a Strategy Refresh?
Are you guilty of some of these mistakes? Will you follow any of the tips to ensure you improve your B2B social strategy? Let us know!