By now, you're probably getting flooded with emails from businesses, titled "COVID-19 Response", and how they're planning on providing their services during these difficult times.
I wanted to share something a little more helpful, especially as "Being Helpful" is one of our company's core values. During these tough times, SmarterQueue is focused on supporting our customers' businesses as best we can.
Yes, we're in a fortunate position to be a fully-remote team from day one, so our support and service to you won't be affected; but your own business may be facing lots of challenges right now, and we're here to help you.
Vital Resources
Firstly, the CoronavirusTechHandbook is a huge resource with almost every tip, guide, information, and dataset that you may need during this Coronavirus outbreak.
Some of the notable sections include: tools and recommendations for remote working, tips for coping with isolation, childcare, resources for event organisers and educators. Lots of the information that people have contributed may have a huge impact on your personal and business life this year.
Here is another huge crowd-sourced document: https://docs.google.com/document/d/12tT0_5zGELxs7M-iCwf9enUJ0-Ibe0K8tkBSbbWhYFM/
Our content marketer Suzie has also written a guide for how your business can embrace change, adapt to working from home, and updating your social strategy.
What will the coming months look like?
When the virus first started spreading, we could never imagine that whole countries would go into lockdown, resulting in thousands of businesses being forced to close their doors for the foreseeable future.
The global economy is now entering a recession; stock markets have lost 30% of their value in the last month, and millions of jobs are likely going to be cut this year. This isn't just doom and gloom, it's a new reality that we should acknowledge, find ways to adjust, and then move forward.
Hospitality, travel & tourism are some of the industries that will be hit the hardest, but the ripple effect means all industries and companies will be affected, as people go out less, and spend less.
As a result, you may see lower conversions, fewer sales, or customers pausing or cancelling their subscriptions. Or you may be fortunate and have a business that isn't too affected.
Over the coming months, things should start to stabilise, resulting in a growth in spending, and the economy slowly recovering.
It may take a year or more for things to fully return to normal, so be prepared for a long term strategy shift for your business. If we're lucky, medical breakthroughs and economic stimuli may speed this up.
This Forbes article predicts how this may play out:

Phase 1: mass hysteria will make people listen, and will help slow down the pandemic
Phase 2: businesses will then be able to focus on business again
Phase 3: The reality of the new normal will sink in
Phase 4: there will be unexpected benefits in healthcare and medicine; widespread virtual work will unleash whole new business models, services, and transform companies.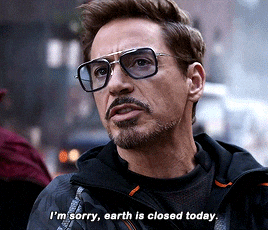 How will your business adapt?
In times of uncertainty and fear, the most resilient businesses aren't necessarily the biggest or luckiest; they're the ones most able to adapt.
Small startups are able to disrupt huge corporates by being agile, and by pivoting fast to meet the changing needs of the market. If you listen to people's new pain points and problems, in this new isolated/online world, you can find new business opportunities that you may be perfectly-positioned to solve. SmarterQueue was born this way, by listening to people's social media pains, and having the right capabilities to fulfil their needs.
With the world moving to self-isolation as the best defence against the virus spreading further, almost all interactions will happen online only.
The sooner you adapt to the new normal, and make smart changes, the more likely you'll be able to stay ahead of the game, and keep your business running. You may even find that a new online strategy may end up being more successful for your business.
First of all, work smart to keep your existing customer base.
Look for any positive consequences of people spending more time online. People will have more time for online content, so they'll be looking to consume more video, educational content, and entertainment.
Be helpful; consider ways that you can help affected companies and individuals if your product or service is relevant to people's needs. Get inspiration from other companies making a difference.
Can you continue running your existing day-to-day business tasks now that you and your team are working from home? There are lots of great articles about remote working, and we'll be sharing our own recommendations from our 4 years of experience as a fully-remote team.
Don't stop selling or promoting your business online; the economic crisis will only get worse if people stop spending, and more jobs get cut. And of course, you need to keep your business running.
Will you be able to continue reaching, and selling to your customers? If you depend on physical interactions, how can you take things online? Video calls, e-commerce, and online tools make it easier than ever to run an online business.

Gyms are offering workout sessions over Facebook & Instagram Live – it may keep customers from cancelling their memberships, it lets them reach lots more people, and they'll stay loyal as soon as classes start up again.
Conferences are going online (e.g. Apple's Developer Conference, Collision from Home), providing innovative new formats, and reaching wider audiences in the process.
Health and lifestyle coaches can reach new customers by offering video sessions and workshops, as more people self-isolate at home and need to maintain their wellbeing.
Business coaches may also get a boost as more people start online businesses and need support and training. YouTube marketing coach Sunny Lenarduzzi is actually seeing her business grow, and her customers are reporting huge growth in their online courses.
Restaurants could offer take-out and delivery services, flyering their local neighbourhood with discounts.
Offer vouchers that can be redeemed when normal life resumes – people may even appreciate a discount, and it keeps your cashflow coming in.

How will your customers be affected? Will they continue to have funds, or will they cut back on their purchases? Think about how you can help your customers, and even how they could help their customers…
Focus your attention on providing exceptional customer service. Your customers are likely suffering, and may currently be even more dependent on getting help and prompt solutions. Build their trust, and ensure that they stay loyal for life, even if they have to pause their spending for the next few months.
Keep up-to-date on the latest business and marketing trends, and see how consumer behaviour shifts; look at how companies are adapting, and which ones are thriving. There'll be new markets and channels, so make sure you adapt to them as soon as they take shape.
Look for new business opportunities and partnerships. Even if your business may be suffering, you may still be able to benefit from other businesses that are still thriving. Many online businesses have referral/affiliate programs that could give you much-needed passive income. We'd love to contribute to your income via SmarterQueue's referral program.
Mark Cuban offered his advice to small businesses on LinkedIn: "As you may now have holes in your schedule, it's a great time to experiment with new lines of business, and see what sticks".
Work on your brand positioning – people may not be able to buy your product or services right now, but they sure will be consuming your content and building an affinity towards your brand. Be empathetic to your audience, especially if they're more negatively affected by the economic slowdown.
The best thing you can do is put yourself in your customers' shoes – see how their needs and lives are changing, and how you can best help and support them.
How will this affect your social media presence?
With self-isolation in effect, people are spending more time inside, and online. Netflix usage has skyrocketed as most gatherings, and forms of sport and culture are on pause.
People are glued to social media feeds, consuming the latest breaking news.
Social relationships are being maintained through social platforms more than ever, and the shared lockdown experience means people are connecting with each other more personally.
However, with the high volume of media and personal posts about the new coronavirus, it's harder to get seen, so your organic reach may drop initially. This will recover as people tire of virus-related posts, and the situation stabilises.
As society gets used to this new normal over the coming weeks & months, we'll see lots of new online-only businesses and communities pop up, and people will find novel ways to interact and connect.
Keep connected with your customers – listen & engage with their conversations, and spend time where they hang out online (twitter chats, Facebook groups); answer their questions. The better you can understand their changing needs and problems, the better you can connect with them and help them. SmarterQueue's new Engage tool can help you monitor conversations on Twitter, and comment on Facebook posts.
Create more video content – it was already our #1 takeaway from Social Media Marketing World last month, but with people looking to fill their increased spare time with more video content, YouTube, Instagram, Twitch, Facebook, and TikTok are going to be even greater destinations for content consumption. The best tip we got from several experts was this: "just record something and share it – embrace the flaws, don't worry about perfection". Stephen Colbert recorded an episode of his talk show from his bathtub.
Think about anything and everything that you can livestream – Twitch usage has grown by over 60% in Italy already, and there are countless examples from cooking, yoga, besides screen-sharing of games.
Keep your social presence active. Continue posting regularly, albeit tailor your content to the mood. Pause some of your self-promotional categories, and create new helpful & empathetic categories. When things start to return to normal, you'll still be in your customers' minds, and should have increased trust and loyalty.
This is the perfect time to build your Evergreen content. Look through old blog/social/video posts that can be re-purposed. Create new Evergreen content to fill out your library.
Share more stories – personal stories about your business and team, your meaningful moments, and stories about your customers.
Find ways to connect with your audience authentically, and empathetically:

Share posts related to the virus, as it's on everyone's mind, and they're primed to absorb all information they can about it. Don't be opportunistic by selling or marketing around the virus. Do share information, tips, and business/life advice; listen to your customers needs, and find ways to post content related to their new needs.
Do also share your normal content that is completely unrelated to the virus – people will want a break, distraction, a sense of normalcy, and may still need what you're offering. Not everything has to stop.

Ideas for social content to share:

By all means carry on talking about your business, and promoting your content if it's still relevant, helpful, and not in bad taste given the current situation.
Provide online equivalents of your normal business activity (webinars, online courses, meetings, downloadable content, workshops).
If your business is negatively affected, build up your brand, educate your followers about your industry, and share more personal content.
Talk about your experiences working from home – showcase your home office, your working setup, and the tools that you use.
Share tips about how you're staying healthy and sane.
Activities for kids that may be related to your business (e.g. LEGO challenges to recreate your city/buildings, draw your favourite characters). Parents working from home will appreciate the ideas, and you may get user-generated photo content that you can share.
Write, or find and share inspirational stories from real life.
Share any benefits that may arise from this crisis (e.g. people spending time with family at home; coming up with creative ideas).
Look at similar moments in history, and how people coped and thrived
Share uplifting news from around the world.
Provide thought leadership where possible – especially if you're an expert on remote working, indoor activities, online courses, or anything that could be helpful right now.
There are loads of funny tweets about the virus. Comic relief is very welcome in times like these.
Cute animal GIFs are always a win.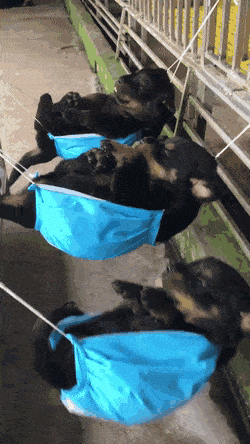 What else you could consider
For the first time in our lives, we will have mandatory free time. You'll find yourself in a different work environment, and with more time available.
Diversify – learn new skills, add a new line to your resume, work on new projects. These could be personal goals, or business skills to improve your career and business capabilities.
Learn some of the latest social media tools, platforms, and strategies – you've plenty of time to read, take courses, and practise.
Use this time to do all the admin tasks and tidying that you've been putting off.
Work on your funnel, landing pages, messaging, design. Once business picks up, you'll appreciate the increased conversion rates.
Look internally, rather than trying to win new business; optimise and document all your processes, fix things. Find ways to work smarter, not harder.
We'd love to help
If you'd like any help or advice for how to adapt your social media strategy; if you're not sure how your business should adapt to these changing times; if you're not sure you can keep paying your bills; drop us a reply to this email, and we'll see how we can help – we're always here for you!
I've mentored startups, entrepreneurs, and small businesses through several organisations including Google and ProductHunt, and I'd be more than happy to offer my time and experience to help your business adapt and succeed.
Our Facebook Users Group is also a great place to ask for advice, and share your tips with fellow businesses, about how you're adapting and coping. We'll be there to answer your questions too.
Let us know what your key challenges are and what we can do to support you.
How to get in touch
On a positive note, despite the social distancing and self-isolation, there are so many remarkable humanitarian acts, and moments of connection and community being shared (people shopping for the elderly, neighbours singing in chorus from their balconies, distilleries making free hand sanitiser), that we should look at how this shared experience can help us grow stronger, together, as individuals, companies, and communities.
Stay positive. Stay safe. Stay home. Stay social.
Claude
CEO & Founder, SmarterQueue