Looking to sharpen up your content marketing workflow in 2020? We've done a quick roundup of our favourite content marketing tools to add to your arsenal, to help you save time, produce awesome content and send your traffic and engagement skyrocketing. 🚀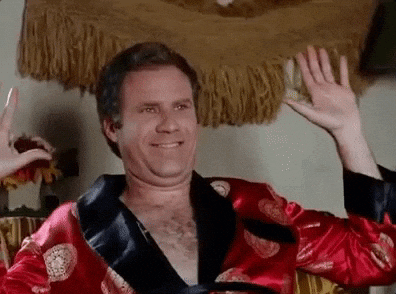 More than just a social media scheduler, SmarterQueue is a full-service social media management tool, with added extras that take it way beyond Buffer, Hootsuite, et al, with content marketing tools within its interface that integrate with all your social media platforms.
One of its most useful features is Content Curation, which allows you to find and share engaging content from multiple sources in seconds, and quickly and easily schedule it across all your social platforms.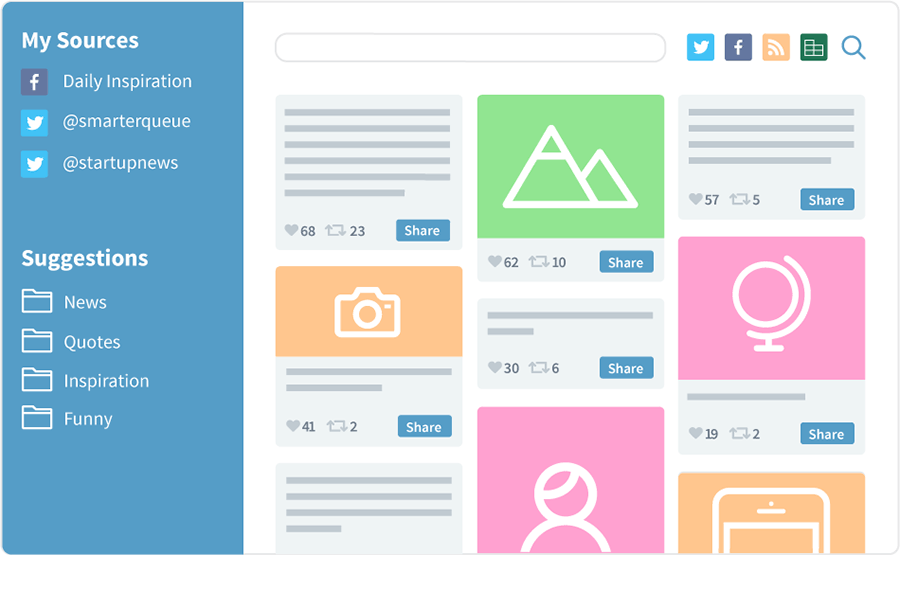 Its Pinterest-style search lets you easily sort by engagement, and you can even 'like' or retweet content from within the tool, as any of your connected social profiles. The smart search lets you find social content by user, keyword, or content type, making it a really powerful way to discover the best content to share. You can also use it to find inspiration to support your own content marketing efforts.
You can bookmark your favourite sources to view their latest updates in one click, making it effortless to import fresh content from all your trusted sources.
Sign up for a free trial here.
AddInboxMe
This tool allows you to monitor your competitors' Facebook Ad campaigns, alerting you via email when one of your chosen Pages posts a new ad. Simple, right? But beautiful.
You get an email alert whenever they launch a new ad campaign, with a link direct to their Facebook Ad library so you can take inspiration, or discover what their latest new feature is. 🕵️
Once you've looked at your competitors' latest ad campaigns, it's worth looking at the engagement each ad gets, to use the learnings for your own strategy.
Hotjar
You're probably already using a tool like Google Analytics to track site traffic. But are you digging deeper into the data to assess user behaviour, understanding why they behave the way they do on your site? What they're actually doing when they're there? And what feedback the may have for you?
Think of it like this: your Google Analytics overview is like seeing your website from 50,000 feet. You know there's something going on down there—conversions are down over there, but you can't explain why.
Hotjar delves right into individual user behaviour, to give you true insights into how your customers or leads engage with your content.
Hotjar Heatmaps show you an aggregate of user behaviour on your site pages. Where do they click? Where do they scroll? What do they spend time reading?
Hotjar Recordings literally allow you to watch the actual steps users take when they're on your site, in the form of anonymous recordings. While this can be a lengthy way to assess your landing pages' performance, it's so worth doing if you have enough hands on deck to summarise the data.
Grammarly
While you've almost certainly seen Grammarly on its ubiquitous Youtube pre-roll ads, have you downloaded the Chrome extension? Even if you're a seasoned copywriter, the Grammarly Chrome extension is an awesome addition to your toolkit, giving you quick suggestions on spelling, grammar, and even tone. It's way more advanced than a simple spell-checker, giving you suggestions on more appropriate or creative vocabulary, and even alerting you if you're becoming repetitive.
Plus, you can opt-in to weekly emails that inform you of your productivity, accuracy and vocabulary.
Canva
Canva is a graphic design tool for non-designers. You can use it to create blog post headers, social media graphics, posters, leaflets, Instagram Stories – pretty much anything.
Here's a Twitter image we made earlier:
The pie chart is a dynamic chart, which you can edit the data for, or integrate it with a spreadsheet. Neat, huh?
It has libraries of preset templates that you can edit in pretty much any way you like, without any complicated Photoshop-style advanced functionality.
What are your favourite content marketing tools? Share yours in the comments below! 👇