In this article, we're going to show you how easy it can be to run a social media audit and get your social strategy off to a flying start in 2020.
How is your social media doing these days?
Do you know how many accounts you have, and how they're performing?
Are they helping you achieve your business goals?
Could you explain in detail what your social media strategy looks like?
If you couldn't answer one of the questions above, then you need to stop what you're doing and take stock of where you are and where you're going.
You need a social media audit.
Auditing your social presence will help you find out if there are problems that need fixing within your social media campaigns, or whether there are new business opportunities that you need to take advantage of.
Thankfully, performing a social media audit doesn't have to be a long and drawn out process. All you need is a spreadsheet and you're on your way to auditing euphoria! 🙌
What is a Social Media Audit?
For our purposes, a social media audit is a procedure you perform annually to gauge if your strategy is working. Essentially, figuring out if your social media efforts are bringing you closer to meeting your business goals. Because that's what it's all about, right?
Doing an in-depth audit matters because it helps you identify your strengths and weaknesses, as well as opportunities and challenges the business may face. Plus, your audit will tell you if your brand is being represented as it should be.
Auditing your social media is not so different from auditing your annual finances: it'll take a bit of work, but you'll feel SO good when it's done.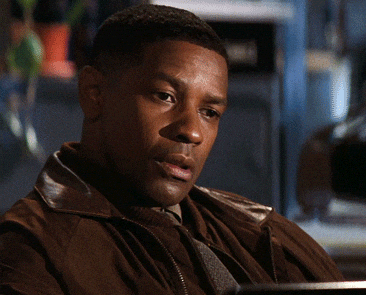 5 Steps to a Smooth Social Media Audit
1. Find and claim all of your social media accounts.
The first step in your audit process is to know what you're working with.
That means starting with identifying and claiming all company social media accounts, including those that are no longer in use. Make sure to look out for profiles that may have been created long ago and forgotten about.
You don't have to do this manually; use a tool like Namechk.com to find the sites where your company username is taken. Once you've found all of your accounts, record them along with their username into your social media audit spreadsheet. For security purposes, don't record your passwords into your spreadsheet – use a tool like LastPass or 1Password to store them securely.
2. Optimise each profile.
The next step in your auditing journey is to make sure each of your profiles is optimised for its respective social network. You'll want to make sure your brand is coming across cohesively on every profile you own.
To make sure each profile can maximise results, make sure to check the following:
Each profile has its own vanity URL.

Profile and cover photos match brand guidelines.

Accounts are verified (where applicable).

Bios are up-to-date.

Links are working correctly.

There is no information missing.

Who has access to the account.
3. Analyse your performance.
The next step in your audit procedure is to analyse the performance of each of your social accounts. At a minimum, you'll want to include data on:
Engagement rate

Click-through rate

Mentions

Shares

Impressions
You can find all of this data in your SmarterQueue Analytics (though not all metrics will apply for each profile). When you have this data, enter it into your audit spreadsheet.
4. Review your posting times.
Now, you need to determine if your content is posting at the right times.
Head into your SmarterQueue reports, and scroll down to the chart on Engagement by Hour.
The size of the circle represents how many posts were published at a certain time. The bigger the circle, the higher the number of posts. You'll see the numbers in the legend below your chart. The colour of the circle shows how much engagement your posts got at that time. The darker the colour, the more engagement was seen.
Use this chart to determine the best posting times for each profile. We recommend changing your posting times every few weeks so that when audit time comes around, you'll have lots of data to inform your next year's strategy.
5. Compare results against business goals.
Review your goals from last year and determine if they've been met, missed, or exceeded. If you've met your targets, well done! Take a moment to celebrate your achievements and set the bar even higher next time.
Missed them? Take time to consider why that is. Did you set unrealistic goals? Were there blockers that prevented you from meeting them? What were they, and how can you avoid these cropping up next time?
Simplify Your Social Media Audit With SmarterQueue   
Sometimes, diving this deep into your social media analytics takes a lot of manual work. Fortunately, SmarterQueue's analytics features will make your audit that much easier. Use the Analyse a Social Profile tool to see detailed breakdowns for each of your channels. See real-time reporting on your content's performance, and find your best content easily. Learn more about SmarterQueue's powerful analytics to get your social strategy off to a flying start this year.
Have you done a social media audit yet? Let us know how it goes! 👇