Have you had time to keep up with this week's social media marketing updates? We've rounded up the need-to-know stories for the week, so you don't have to 😇

Surprising Predictions About Facebook Messenger Marketing

Have you dabbled in Facebook Messenger yet? Here are 14 compelling – and surprising – reasons you need to make this channel a key part of your marketing strategy.

With unprecedented open rates and engagement levels, and the ability to grow curated Messenger contact lists, it's high time you started taking advantage of it – especially as we know Facebook are investing a lot into the platform.

Creative Inspiration

OK, this isn't strictly social media, but these creative print campaigns curated by The Drum are awesome inspiration to any marketing planning you may have coming up. We love the quick thinking shown by KFC in their infamous 'FCK'-up, which took a bad situation and gave it a positive spin.

Facebook: Is the Future is Private?

Wired certainly don't think so, presenting their case in this article about the F8 developments – pointing out that they still rely heavily on advertising and user data to be profitable.

TikTok: Everything You Need to Know

Don't fear if you're in the dark about TikTok – here's the lowdown on the app that some are labelling a 'fad', and others are heralding as here to stay.

"My belief is that TikTok is no fad. It seems to be learning from those before it, adopting a creator first approach which its predecessors like Vine and Snapchat didn't until it was too late."


The Drum
Maybe it's time to register those usernames, if you haven't already…

Social Media Examiner's 2019 Social Media Marketing Industry Report
Compiled from data from nearly 5000 social media marketers, Social Media Examiner's annual report covers everything from the top questions social marketers want answered, the future of organic social media, stats about everything from video to paid ads and a ton more.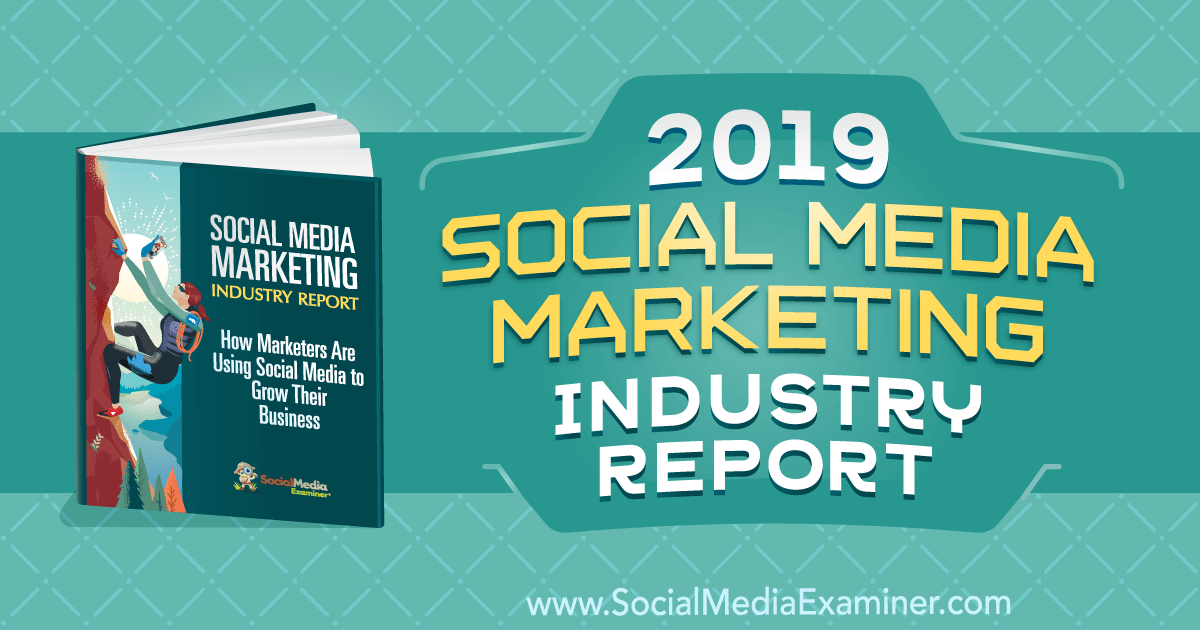 Read it here (hint: you don't need to put your email in, you can view it on the page).