We round up the week's biggest social media stories, in bite-size form to save you even more time.
Facebook's F8 Conference Happened
It's been a big week for social media, with Facebook's F8 conference dominating headlines. The key takeaways from this year's event?
This video pretty much tells you everything you need to know, in 12 minutes. 👇
Our CEO Claude and CTO Matt, were repping SmarterQueue at F8. Here they are 👋👋👋
Content planning for May? Twitter has you covered. 📆
Twitter's unveiled its monthly offering of key dates for content planning, with May serving up plenty of opportunity to tie in your marketing with events around the world.
You'd better be quick if you want to hop on the 'May the fourth be with you' bandwagon, though… ⏰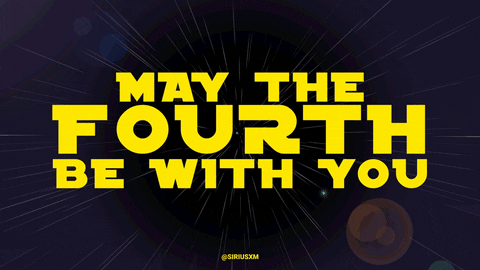 Instagram published a creator guide
A (very) short and sweet set of tips to get the most out of video-sharing on IGTV, Stories, Live and Feed.
We discussed five social media tasks you really should be automating🤖
Are you still manually doing any of these tasks? Stop right there and save time with these five essential social media tasks to automate.
SmarterQueue dropped new engagement features💁
That's right! SmarterQueue's latest feature means that you can now engage directly with Tweets and Facebook posts from within the platform.
To try it out, just head to 'Find Content'; pull up a Twitter or Facebook feed, and you'll notice the new icons at the bottom of each card that allow you to Like or Retweet as any of your linked profiles. Replies and comments are coming soon, too! 🔥
New to SmarterQueue? Discover how it can boost engagement and save you hours of time each week on social media management.
Research proved that you shouldn't really trust fitness vloggers
A study by University of Glasgow found that just one out of nine leading UK bloggers giving weight loss advice actually provided accurate and trustworthy information.
"We found that the majority of the blogs could not be considered credible sources of weight management information, as they often presented opinion as fact and failed to meet UK nutritional criteria.

"This is potentially harmful, as these blogs reach such a wide audience."

Lead author Christina Sabbagh
Uh-oh! Perhaps fitness and health advice is best left to the, er, professionals.
ICYMI